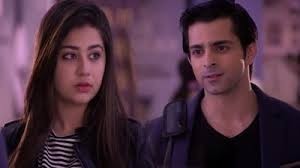 Yeh Hai Mohabbatein: Sohail decides to help Raman (Karan Patel) in finding Ruhi's (Aditi Bhatia) MMS man
The upcoming episodes of Yeh Hai Mohabbatein will show alot of twist and turns.
Raman and Ishita are really worried as well as tensed when they come to know about Ruhi's MMS.
They are trying their level best to find Ruhi's MMS man but they are not able to catch him.
Ruhi has got really shattered in all this and she is not able to understand that what should she do in this situation.
Sohail wants Ruhi's MMS man to get punished
Sohail decides that he will help Raman in finding Ruhi's MMS man so that he can stop Ruhi's MMS from getting viral.
Sohail wants to help Raman because he want that the culprit must get punished.
It will be interesting to see that Raman and Sohail will together be able to find Ruhi's MMS man or not.
Stay tuned for the upcoming twist.