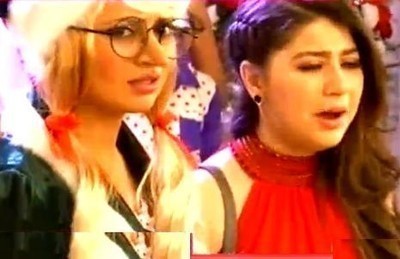 Yeh Hai Mohabbatein: Raman(Karan Patel)-Sohail beats Ruhi's (Aditi Bhatia) blackmailer ruthlessly
The upcoming episodes of Yeh Hai Mohabbatein will witness alot of twist and turns.
Raman and Ishita keeps party for catching Ruhi's blackmailer.
They plan that Ruhi will go in the party with the money and Raman-Ishita will stay in the party disguising themselves as Santa and Elf.
So that when blackmailer comes for taking the money then they can catch him.
Then party begins and Ruhi comes in the party with the money, Raman and Ishita comes there disguising themselves.
Raman and Sohail again fails to catch the blackmailer
Sohail also comes in the party for helping Raman in catching the blackmailer.
Dwarf santa runs post snatching Ruhi's bag but Sohail catches him and beats him.
Raman and everyone thinks that he is the blackmailer but then they come to know that he is not the blackmailer.
He was sent by the blackmailer to bring the money for him.
Stay tuned for the upcoming twist.