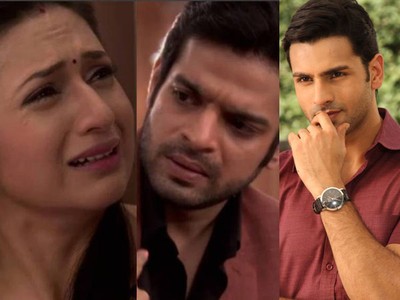 Yeh Hai Mohabbatein: Ruhi (Aditi Bhatia) makes special dish for impressing Raman(Karan Patel)
The upcoming episodes of Yeh Hai Mohabbatein will witness alot of twist and turns.
Ruhi decides to make special dish for Raman so that she can impress him.
Ruhi prepares the dish in ktichen with lots of love and then she serves it to Raman.
Everyone gets happy to see the love of Ruhi for Raman.
Ruhi then try to convince Raman for lettiing her sing in Sohail's concert.
Everyone shocked as Raman gets arrested
Just then Abhishek comes there and he arrests Raman, everyone gets shocked.
Ishita and all the members of the family try to stop Raman for getting arrested but their attempts go in vain.
Abhishek says that he will have to arrest Raman as he has beaten Sohail very badly.
Stay tuned for the upcoming twist.