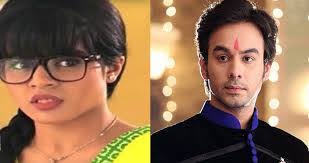 Thapki Pyar Ki: Kabir (Sehban Azim) traps Thapki taking revenge from Bihaan (Manish Goplani)
The upcoming episode of Thapki Pyar Ki will show high voltage drama where Kabir betrays Thapki.
Kabir refuses to accept his and Thapki's fake marriage and says that Thapki is now his wife.
Bihaan calls police and isn't ready to accept it, Bihaan says that Thapki isn't yet divorced to get remarried.
Kabir now plays his matter trick and shows Thapki and Bihaan's divorce papers.
Vasundhara against Thapki
Vasundhara and all gets shocked seeing Thapki and Bihaan's divorce papers, Vasu gets angry at Thapki.
Kabir's this trick takes Pandey family against Thapki but Kabir is determined towards his mission.
Stay tuned for more exciting updates of the upcoming episodes.