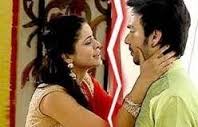 Thapki Pyar Ki: Bihaan (Manish Goplani) increases closeness with Shankar making Thapki (Jigyasa Singh) jealous
The upcoming episode of Thapki Pyar Ki will show high voltage drama where Shankar spoils Thapki's all plans.
Thapki planned to reveal her truth to Bihaan and unite back with him but Shankar has some other plans.
Shankar presents Thapki and Bihaan's intimate pictures before Bihaan making him furious.
Bihaan looses his temper seeing this and marrying Shankar by applying sindoor in her hairline.
Thapki and Bihaan's separation saga
Thapki is shattered seeing this and loosing Bihaan's love, while Bihaan now increases his closeness with Shankar.
Thapki gets broken-down seeing Bihaan accepting Shankat leaving her behind alone.
Stay tuned for more exciting updates of the upcoming episodes.