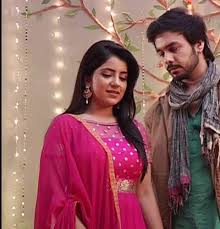 Thapki Pyar Ki: Shankar's kidnapping plan throwing Thapki (Jigyasa Singh) out of Bihaan's (Manish Goplani) life
The upcoming episode of Thapki Pyar Ki will show high voltage drama where Thapki decides to reveal her truth to Bihaan.
Aditi is pregnant and Pandey family thus throws the party to celebrate the occasion in grand way.
Thapki also melts down and decides to reveal all truth to Bihaan about fake marriage with Kabir and revenge motive.
Shankar hears all and can't let this happen as she loves Bihaan madly and can't let Thapki and Bihaan unite back.
Shankar's kidnapping plan for Thapki fails
Shankar thus hires few goons to kidnap kill Thapki, Bihaan gets some hint about it.
Bihaan thus safeguards his Thapki failing Shankar's kidnapping plan against his Thapki.
Stay tuned for more exciting updates of the upcoming episodes.