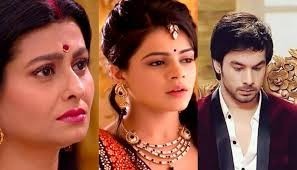 Thapki Pyaar Ki: Bihaan (Manish Goplani) gets shattered as he trusted Koshi instead of Thapki (Jigyasa Singh)
The upcoming episodes of Thapki Pyaar Ki will witness high voltage drama.
Koshi confesses her crime and she tells everything before all the members of the family.
Bihaan gets shocked and thinks that he has done a very big mistake by trusting Koshi.
Bihaan gets shattered as he trusted Koshi and loved her like his mother.
But she broke his trust and never loved him like her son.
Bihaan apologizes Vasundhara for his mistake
Bihaan throws her out of the house and then he cries alot.
Bihaan realizes that Thapki always tried to tell her the truth but he never trusted her.
Bihaan thinks that how will he apologize for his mistake.
It will be interesting to see that what will Bihaan do now.
Stay tuned for the upcoming twist.