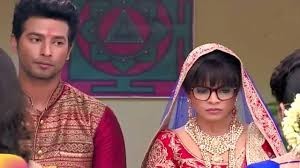 Thapki Pyaar Ki: Bihaan(Manish Goplani) fumes in anger seeing Thapki(Jigyasa Singh)-Kabir's dance in baby shower celeberation
The upcoming episodes of Thapki Pyaar Ki will witness lot of twist and turns.
Dhruv and Aditi performs romantic dance in their baby shower celeberation as they are very happy to become parents soon.
After that Thapki performs on the stage as it is her sister's baby shower.
Thapki dances in Aditi's baby shower celeberation
Bihaan also comes on stage to dance with Thapki but just then Kabir comes and he starts dancing with her.
Bihaan gets angry as well as jealous seeing their dance.
Aditi is unaware of the fact that Vani is Thapki so she says her to promise that she will never leave her alone as Thapki has gone leaving her alone.
Vani aka Thapki gets emotional hearng this and hugs her.
Stay tuned for the upcoming twist.