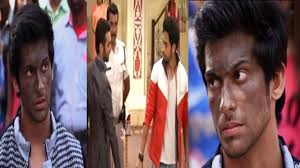 Swaragini: Lakshya's (Namish Taneja) plan to befool Mansi and Nikhil (Pratap Hada) fails
The upcoming episode of Swaragini will show major drama in Maheshwari house where Mansi has captivated family.
Mansi and Nikhil has captivated the Maheshwari family this blackmailing Lakshya Lakshya, Sanskaar to rob the bank.
Lakshya, Sanskaar, Swara and Ragini are in dilemma over this and plans against Mansi and Nikhil.
Ragini prepares halva for everyone in which Lakshya adds sleeping pills.
Lakshya's plan fails before Mansi
Lakshya is planning to make Mansi and Nikhil unconscious to trap them and get them arrested.
Mansi is smart enough and asks Maheshwari family to eat the food first, Lakshya stops them.
Mansi knew that Lakshya has done something and thus fails his plan.
Stay tuned for more exciting updates of the upcoming episodes.