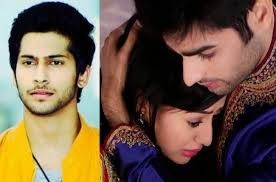 Swaragini: Swara(Helly Shah)-Sanskar's(Varun Kapoor) smart move against Nikhil-Mansi gets successful
The upcoming episode of Swaragini will witness alot of twist and turns.
Swara and Sanskar goes to bank for robbing because they are forced by Nikhil and Mansi to do so.
But while robbing the bank Swara shows her address in the cctv camera so that police can come to Maheshwari house for helping them.
Later Swara and Sanskar reaches home with the jewellery and police reaches behind them.
Police catches Nikhil and Swara
Police catches Nikhil and Mansi even when they try to escape.
Swara and Sanskar as well as all the members of the family get really happy as they have finally get rid of Nikhil and Mansi.
Nikhil and Mansi gets angry as they have got arrested because of Swara.
Stay tuned for the upcoming twist.