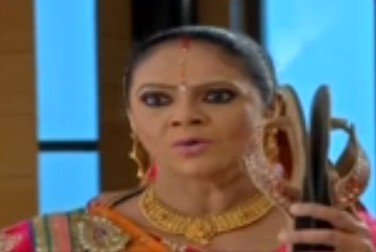 Saath Nibhana Saathiya: Jaggi (Mohammad Nazim) creates problems in Gopi-Kokila's relationship
The upcoming episodes of Saath Nibhana Saathiya will witness alot of twist and turns.
Kokila gets angry when she comes to know that Gopi has taken Jaagi put from jail.
Kokila thinks that Gopi is trying to save Jaggi even when she knows that Jaggi has killed Ahem.
So she gets very furious and she decides to sacrifice her slippers until Ahem gets justice.
Kokila fumes in anger as Jaggi comes out of jail
Gopi gets shocked and she asks Kokila to not do all this as Ahem will get justice.
BUt she does not hears anything and she decides that she will not wear slippers until and unless Ahem gets justice.
It will be interesting to see that what will Gopi do now.
Stay tuned for the upcoming twist.