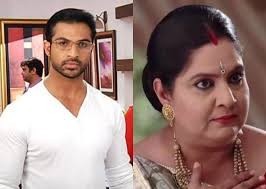 Saath Nibhana Saathiya: Paridhi-Gaura makes evil plan for spoiling Jaggi's business
In the upcoming episode, Gaura has returned back to take revenge from everyone.
Gaura is trying to win the trust and heart of all the members of the family so that she can again play her evil games.
Gaura on the other hand wants to take revenge from Gopi and Kokila.
So Gaura seeks Pari's help for creating troubles in her life.
Gaura's evil plan for taking revenge from Gopi-Kokila
Gaura and Pari are together trying to spoil Jaggi's business so that he is not able to impress Gopi.
Urmila is thinking that Kokila is trying to spoil Jaggi's business.
But then Gopi turns spy and she finds out that Pari is planning something and maybe she is trying to spoil Jaggi's business.
Stay tuned for the upcoming twist.