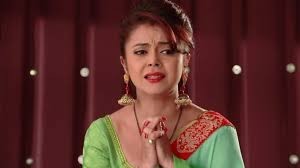 Saath Nibhana Saathiya: Gaura's evil move brings havoc in Gopi(Devoleena Bhattacharjee)-Jaggi(Mohammad Nazim)-Kokila's life
The upcoming episode of Saath Nibhana Saathiya will witness alot of twist and turns.
Gopi and Jaggi were alone at home when Jaggi was trying to bring smile on her face.
Just then Gaura enters Modi house with evil intentions, she bring bouquet and she sprays chemical in the flowers.
So that when Gopi takes the flowers then she faints and exactly the same thing happened when Gopi took the flowers in her hand, she faints.
Gopi gets shocked seeing herself with Jaggi on bed
Later when she wakes up then she finds herself in room and she gets shocked.
Gopi goes to consult doctor and the doctor says that she is pregnant, Gopi get shattered hearing this.
This is actually Gaura's evil plan , she asked the doctor to give the fake pregnancy news to Gopi.
It will be interesting to see that when will Gopi come to know about Gaura's evil plan.
Stay tuned for the upcoming twist.