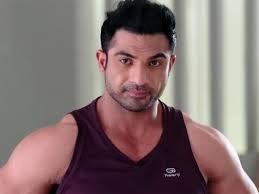 Saath Nibhana Saathiya: Jaggi (Mohammad Nazim) decides to find truth behind Gopi's (Devoleena Bhattacharjee) pregnancy
The upcoming episode of Saath NIbhana Saathiya will witness alot of twist and turns.
When Jaggi comes to know that Gopi has got pregnant then he gets shocked.
Jaggi feels that there is something fishy as nothing happened between them that day when they were alone at home.
Jaggi recalls what all happened that day then he realizes that they both fainted after recieving bouqet.
Jaggi meets doctor for finding the truth behind Gopi's pregnancy
Jaggi thinks that Gopi cannot be pregnanct there is something wrong, he goes to hospital and meets the doctor.
Jaggi forces doctor to reveal the truth and then he gets to know that Gaura asked her to lie about Gopi's pregnancy.
Now Jaggi will expose Gaura before Gopi.
It will be interesting to see that whether Jaggi will be able to expose Gaura or not.
Stay tuned for the upcoming twist.