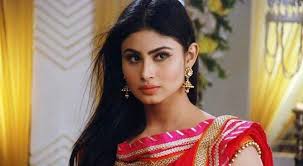 Naagin 2: Shivangi (Mouni Roy) and Rudra's (Kinshuk Mahajan) plan trapping Mahishasur
The upcoming episode of Naagin 2 will show major drama where Shivangi sorts differences with Rudra.
Shivangi is attempting to trap Anky 2 aka Abhishek Raheja but fails because of Mahishasur.
Mahishasur is Anky 2 aka Abhishek's protector thus Shivangi plans to hunt him ending all troubles.
Shivangi and Mahishasur's face off
Shivangi will soon land herself into trouble amid Mahishasur, Rudra will again turn her savior.
Shivangi and Mahishasur's face will lead to dreadful sight thus Rudra will come as savior to Shivangi.
Stay tuned for more exciting updates of the upcoming episodes.