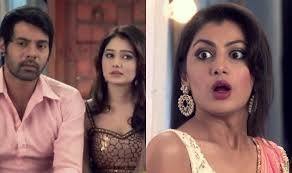 Kumkum Bhagya: Abhi (Shabbir Ahluwalia) decides to get engaged with Tanu post drunken drama in hotel
The upcoming episodes of Kumkum Bhagya will witness alot of twist and turns.
Tanu and Aliya gets irked after Purab and Pragya spoils their plan by sending police in the hotel.
Aliya challenges Purab that this time she will do something big so that he is not able to flop her plan.
Aliya asks Tanu to trap Abhi in her emotional drama saying that after that night in the hotel her image has got spoiled.
Abhi gets trapped in Tanu's emotional drama
People think that they got she got physical with him and she will not be able to hear anything like this.
Tanu agrees to what she says and she starts her emotional drama before Abhi, he gets trapped in Tanu's emotional drama.
Abhi then gets engaged with Tanu in order to save her image from getting spoiled.
Stay tuned for the upcoming twist.