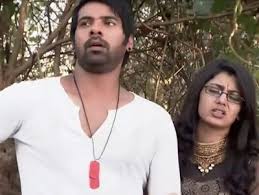 Kumkum Bhagya: Abhi (Shabbir Ahluwalia) takes gunshot saving love Pragya (Sriti Jha)
The upcoming episode of Kumkum Bhagya will show major drama where Aliya plans an attack over Pragya.
Aliya plans to kill Pragya by showcasing it as an accident matter and hires goons.
Aliya showcase loot matter and instructs goons to shoot Pragya and not his brother Abhi.
Goons attacks over the shop to kill Pragya, it Pragya attempts to safeguard all and dies mistake.
Goons points gun at Pragya, Abhi couldn't see his Nikku in danger and jumps to save her.
Abhi gets shot saving Pragya, while goons gets worried and runaway seeing this.
Stay tuned for more exciting updates of the upcoming episodes.