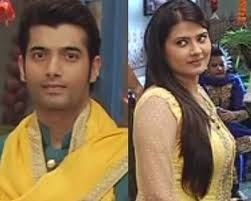 Kasam Tere Pyaar Ki: Rishi (Ssharad Malhotra) repents accusing Tanuja (Kratika Sengar) over pregnancy drama post truth revealition
The upcoming episode of Kasam Tere Pyaar Ki will show high voltage drama where Tanuja's fake pregnancy truth gets revealed.
Simely confesses that she is pregnant and not Tanuja, Rano gets angry at Simely for doing such thing.
Tanuja was just trying to protect Simely, Rishi is shocked and repents knowing this and recalls what all he said to Tanuja.
Rishi recalls that Tanuja hears all just to save Simely and even ready sacrifice their relationship for saving Simely.
Rishi and Tanuja's love saga to re-begin
Rishi repents his mistake and this decides to apologize to Tanuja but Tanuja doesn't listen to him.
Rishi realizes that Tanuja is angry at him and thus makes special plan to apologize to Tanuja.
Stay tuned for more exciting updates of the upcoming episodes.