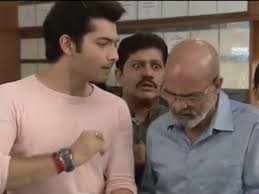 Kasam Tere Pyaar Ki: Rishi (Sharad Malhotra) changes his decision to divorce Tanuja(Kratika Sengar) because of Raj
The upcoming episodes of Kasam Tere Pyaar Ki will witness a lot of twist and turns.
Rishi has decided to divorce Tanuja when he came to know about her pregnancy.
Rishi gets very furious and he decides that he will break all the relations with Tanuja so that he stay happy in his life.
Rishi confused as he does not understand whether he should divorce Tanuja or not
But then Raj comes home and Rishi cannot tell anything about divorce to Raj as his health is not good.
Rishi decides to change his decision to divorce Tanuja, he thinks that for him his father's health is more important.
Rishi decides that as of now he will not divorce Tanuja.
It will be interesting to see that what will Malika do now.
Stay tuned for the upcoming twist.