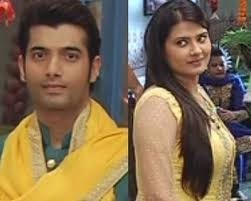 Kasam Tere Pyaar Ki: Rishi (Sharad Malhotra) confronts Tanuja (Kratika Sengar) post knowing about her fake pregnancy
The upcoming episode of Kasam Tere Pyaar Ki will show high voltage drama as Rishi comes to know about Tanuja's fake pregnancy.
Rishi gets shocked as well as hurt when he came to know about Tanuja's pregnancy.
Rishi decided to give divorce to Tanuja as he does not wanted to stay with her knowing about her pregnancy.
Rishi even behave very rudely with Tanuja on karwachauth.
Rishi shocked knowing that Tanuja is not pregnant
Later Rishi gets shocked when she comes to know that Tanuja is not pregnant.
Rishi feels guilty for behaving rudely with Tanuja when she has not done anything.
Rishi decides to confront Tanuja because he wants to find out that why she was doing this fake pregnancy drama.
Stay tuned for the upcoming twist.