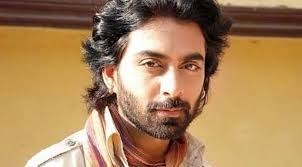 Kasam Tere Pyaar Ki: Rohit Khurana will enter the show as Rishi's step brother for creating problems in Rishi-Tanuja's life
The upcoming episodes of Kasam Tere Pyaar Ki will witness alot of twist and turns.
Rishi was accusing Tanuja because he thought that she is pregnant with someone else child and she has bitrayed him.
But this was not true and Rishi came to know that she was doing all this to hide Smiley's pregnancy.
Then he feels very guilty and apologizes Tanuja for his mistake, she forgives him.
Rishi's step brother enters Rishi's house with evil intentions
Uptil now there was only Rano and Malika who used to create problems in Tanuja's life.
But now Rishi's step brother is going to enter the house soon and he will create a lot of problems in Rishi and Tanuja's life.
Stay tuned for the upcoming twist.