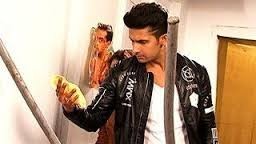 Jamai Raja: Satya(Ravi Dubey)-Payal shocked as Mahi (Shiny Doshi) hits Elena with her car
The upcoming episodes of Jamai Raja will show that Elena gets killed by Mahi.
Mahi was driving the car but suddenly Elena comes infront of the car and she gets hits with the car.
Mahi gets shocked, she gets out of the car and she rushes towards Elena.
Mahi gets shocked to see that Elena is dead, she calls Satya and tells him about everything.
Satya asks Mahi to relax as everything will get fine
Satya and Payal gets shocked when they come to know that Elena is dead.
They comes to save Mahi, Satya asks Mahi not to worry and calm down as everyhting will get fine.
Satya and Payal decides to hide the body of Elena so that Mahi does not gets trapped in murder case.
Stay tuned for the upcoming twist.