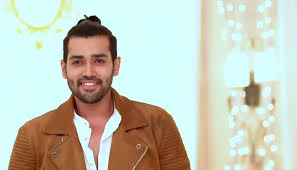 Ishqbaaz: Daksh's (Karan Khanna) evil side revealed before Shivaay, attempts to save Anika (Surbhi Chandna)
The upcoming episode of Star Plus Ishqbaaz will show major drama in Oberoi mansion where Anika gets kidnapped.
Daksh kidnaps Anika to torture and punish her for marrying Shivaay instead of him.
Daksh tortures Anika and reveals his true evil side before Anika threatens to kill her.
Daksh's madness doesn't stop here and he calls Shivaay to give him open challenge to save Anika.
Shivaay attempts to save Anika
Shivaay gets shocked knowing that Daksh had kidnapped Anika and is attempting to harm her.
Shivaay will now turn superhero and attempts to rescue love of life Anika.
Stay tuned for more exciting updates of the upcoming episodes.