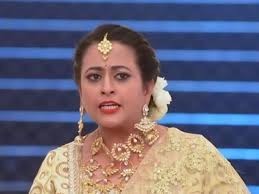 Ishqbaaz: Pinky goes against Anika (Surbhi Chandna) for supporting Tia
In the upcoming episode, Pinky gets irked as Anika gets married with Shivaye.
Pinky always wanted Tia to get married with Shivaye but when she gets to know that Anika has got married with Shivaye.
Then she gets shocked as well as angry, she is not ready to accept Anika as her daughter in law.
Daadi and Om are trying their best to save Shivaye-Anika's marriage.
Tia happy as Pinky supports her
But Pinky decides that she will go against Daadi and she will not accept Tia.
Pinky goes to Tia and asks her not to worry as she will only become her daughter in law.
Tia gets happy hearing this, she thinks that now she will use Pinky against Anika.
Stay tuned for the upcoming twist.