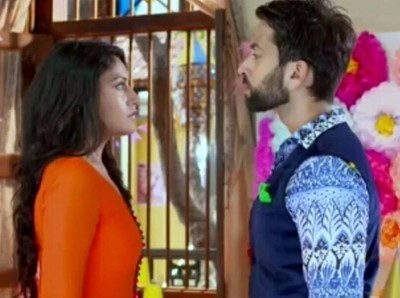 Ishqbaaz: Shivaye(Nakuul Mehta)-Anika's(Surbhi Chandna) bonding gets stronger day by day
The upcoming episodes of Ishqbaaz will witness alot of twist and turns.
Tia says that Shivaye is the father of her baby but Shivaye knows that it is not trrue.
So then Tia makes fake DNA report for proving that Shivaye is the father of the baby.
Still he does not believes that he is the father of her baby.
Anika dances for cheering up Shivaye's mood
Shivaay is really tensed as no one is trusting him except for Anika.
Out of all the members of the family it is only Anika swho trusts him and Shivaye feels nice to see this.
Shivaye does not eats anythng in tension so Anika decides to do something.
Anika dances on the song Kajra re so that she can cheer up Shivaye's mood, release his tension and make him eat food.
She gets successful in doing all this.
Stay tuned for the upcoming twist.