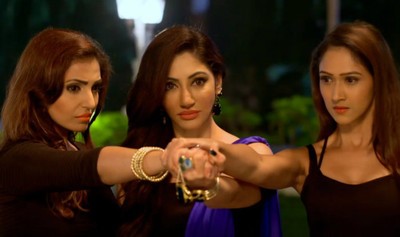 Ishqbaaz: Tia(Navina Bole)-Shwetlana attempts to kill Shivaye(Nakuul Mehta) for getting his property
The upcoming episodes of Ishqbaaz will witness alot of twist and turns.
Shwetlana's master move helps her in entering Oberoi mansion.
Then she helpd Tia in ruining Oberoi's and completing their motive of taking revenge from them.
Tia makes evill plan with Shwetlana to kill Shivaye.
Tia goes with Shwetlana and mixes acid in Shivaye's coffee so that when he drinks it then he dies.
Shivaye unaware of Tia's evil intentions
Tia wants to kill Shivaye because she does not loves Shivaye and she just wants his property.
So she executes her plan to kill Shivaye.
It will be interesting to see that whether Anika is able to save Shivaye or not.
Stay tuned for the upcoming twist