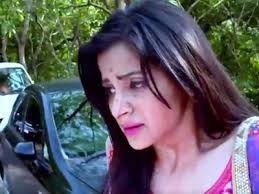 Ishqbaaz: Ranveer seeks revenge from Priyanka by marrying her
The upcoming episodes of Ishqbaaz will witness high voltage drama.
Priyanka goes gto Ranveer house taking herbal medicines for his sister.
But she gets shockes to see Ranveer's sister condition.
Ranveer then comes and tells that her sister is in coma from last two years.
Ranveer tells Priyanka that he lied because he wanted to take revenge from her.
Ranveer decides to marry Priyanka, torture her and take revenge for her sister's condition.
Priyanka shattered as Ranveer forcefully marry her
Priyanka gets shocked and she starts crying, she try to escape but she is not able to do so.
Priyanka shouts for help but Ranveer does not let her get any help.
Ranveer forcefully marry Priyanka and she gets completely shattered.
Later Om gets shocked to know that Priyanka got married with Ranveer.
Stay tuned for the upcoming twist.