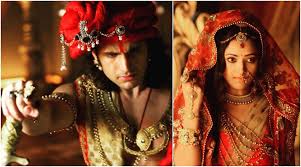 Chandra Nandni: Chandra (Rajat Tokas) and Nandini's (Shewta Basu Prasad) developing friendship brings them closer
The upcoming episode of Chandra Nandni will show high voltage drama where Chandra helps Nandini in her studies.
Chandra even helps Nandini to give Taxila exam by disguising as man and wants Nandini to pass it.
Nandini gets impressed seeing Chandra's such avatar and develops soft corner towards him.
Chandra stay back at Taxila to be around Nandini and keeps her safe from any upcoming danger.
Chandra and Nandini's increasing closeness
While Chandra himself gets attacked by deadly mysterious attacker while Nandini thus turns shield for him.
Nandini saves Chandra from mysterious attack and wins Chandra's trust and faith.
Stay tuned for more exciting updates of the upcoming episodes.