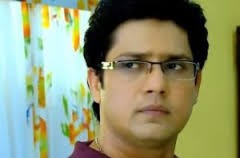 Yeh Rishta Kya Kehlata Hai: Naira try to become strength of Naitik and all the members of Singhaniya family post Akshara's death
In the upcoming episode, all the members of the singhaniya family gets shattered when they come to know about Akshara's death.
They all love Akshara alot and without her the family is incomplete.
It is very difficult for all the members of the family to believe that she is no more.
When Naira sees that her family members have got shattered and they are not eating properly, they have become unwell.
Naira takes care of her family members
Then she tries to become Akshara and she takes care of her family like her mother used to do.
She makes everyone eat food and takes care of everyone so that they become fine, she herself is very shattered.
Stay tuned for the upcomig twist.