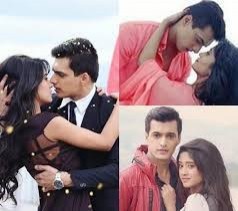 Yeh Rishta Kya Kehlata Hai: Mishti will save Kartik-Naira's(Shivangi Joshi) love story from ending
In the upcoming episode, the show to witness high voltage drama as Naira is very upset as Kartik is going away from her life.
Akshara and Naitik are worried seeing Naira upset and they now want to find the reason behind it.
They know that there is something that is troubling Naira but they dont know what it is.
Mishti reveals that Kartik-Naira love each other
So now they will try to find the problem that is troubling her.
On the other hand Mishti will tell everyone that Naira and Katik love each other.
Everyone will gets shocked hearing this even Gayu will get stunned.
It will be interesting to see that what will Gayu do now.
Stay tuned for the upcoming twist.