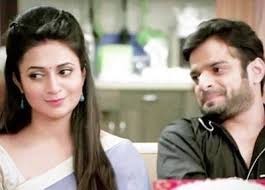 Yeh Hai Mohabbatein: Vidyut's obsessive lover blames Ishita (Divyanka Tripathi) for her suicide attempt
In the upcoming episode, Vidyut gets tensed as he has got into a big trouble.
Vidyut is in police station because his obsessive fan has committed suicide.
So he has to go to police station for investigation, Abhishek asks Vidyut about his obsessive lover.
But Raman gets tensed and worried as Ishita has also got into trouble.
Raman comes to police station to meet Abhishek
Vidyut's obsesive lover has blamed Ishita for her suicide attempt but Ishita is innocent and she has not done anything.
Raman does not want that anything happens to Ishita or she gets into trouble in this matter.
So he is trying his best so that Ishita stay out from this matter.
Stay tuned for the upcoming twist.