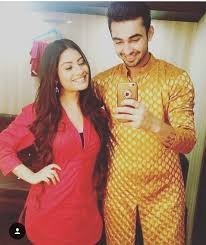 Yeh Hai Mohabbatein: Shagun's decision of shifting to Bangkok separates Aditya (Abhishek Verma) and Aliya
In the upcoming episode, Shagun gets insecured thinking that Ishita will separate her from Pihu.
So she convinces Mani to shift to Bangkok with Pihu and Aliya.
When Aliya comes to know about it then she gets shocked.
Mani informs her that she will have to come along with her and her marriage is getting postponed.
Aliya and Aditya gets depressed post getting separated
Aliya gets upset hearing all this and then she informs Aditya about this.
Aliya and Aditya gets really upset as they will have to stay away from each other.
They also get depressed as their marriage has got postponed.
Stay tuned for the upcoming twist.