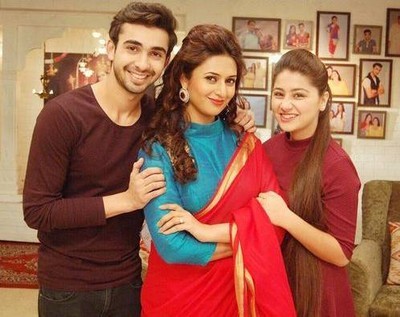 Yeh Hai Mohabbatein: Ruhi-Aditya feels something fishy seeing Ishita's (Divyanka Tripathi) weird behaviour
In the upcoming episode, the show to witness high votlage drama as the show has taken one year leap after Raman leaves home.
Ruhi and Aditya notices that Ishita has becomes very busy in her work after Raman has left home.
Ishita gets busy in her confrences and does not gives time to her family.
Ruhi confronts Ishita post seeing her weird behaviour
Later she starts getting love letter, flowers and everything so Ruhi and Aditya feels that there is something fishy.
Aditya and Ruhi feels that Ishita is having affair with someone so then Ruhi confronts Ishita about it.
So Ishita says that somethings are personal in life and this makes Ruhi shocked.
Stay tuned for the upcoming twist.