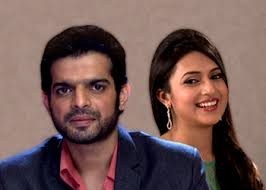 Yeh Hai Mohabbatein: Raman-Romi demand freedom from their wife Ishita(Divyanka Tripathi)-Mihika
In the upcoming episode, all the women of the Bhalla house hears mens conversation on call and gets angry.
All the ladies of the Bhalla house gets to know that men think that the ladies torture them mentally.
So then all the ladies goes to confron them and ask them if they have any problem from them.
Raman does not says anything infront of Ishita and becomes bheegi billi.
Aditya gets irritated as Aliya keeps calling him
Raman asks Romi to tell his problem so he says that Mihika alaway keeps on suspecting him.
Aditya also says that Aliya keeps on calling him every now and then.
So Ishita asks Raman if he has any problem so he says that he has no problem and everyone gets shocked.
Stay tuned for the upcoming twist.
<