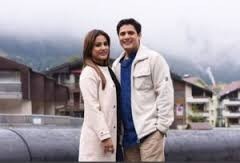 Yeh Rishta Kya Kehlata Hai: Naitik (Vishal Singh) becomes mentally sick post death of love Akshara (Hina Khan)
In the upcoming episode, Naitik loves Akshara a lot and he cannot imagine his life without her.
Naitik never expected that Akshara will die on her birthday and leave him all alone.
It comes as a shock for the whole family and they are not able to overcome it or understand what has happened.
All the members of the family shattered post Akshara's death
All the members of the family gets completely shattered as Akshara was the backbone of the house.
Naira also gets completely shattered, Kartik try to console her.
Naitik on the other hand goes in a state of shock and then he turns mad.
Naitik refuses to believe that Akshara is death and keeps saying that she is alive.
Stay tuned for the upcoming twist.