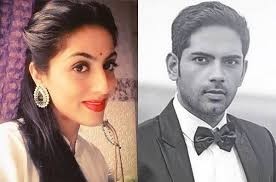 Thapki Pyaar Ki: Shraddha's (Monica Khanna) evil plan brings Dhruv-Aditi close to each other on their first night
In the upcoming episode, Shraddha gets angry as she was not able to stop Dhruv and Aditi's marriage.
So then she decides to spoil their first night as she dont want them to enjoy at their first night.
Shraddha goes and cuts the legs of the bed so that when they sit on the bed then it breaks and their night gets spoiled.
Dhruv gets romantic with Aditi
Later Dhruv enters the room and Aditi's heartbeat increases and she feels shy as well as nervous.
Then he sits on bed for talking to her but just then the bed breaks and he falls on Aditi.
They both gets romantic with each other and spend quality time.
Stay tuned for the upcoming twist.