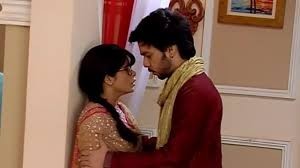 Thapki Pyaar Ki: Shankar gets angry post knowing about Bihaan-Vani's(Jigyasa Singh) dinner date plan
In the upcoming episode, the show to witness high voltage drama as Bihaan decides to take Vani on dinner date.
But when Shankar hears about it then she gets angry as well as jealous.
Shankar loves Bihaan alot and she cannot see him with anyone else.
Shankar turns crazy in Bihaan's love
So Shankar does not wants him to go on date with Vani.
Shankar then decides to make some evil plan so that she can spoil their dinner date plan.
It will be interesting to see that whether Shankar gets successful in her evil intentions or not.
Stay tuned for the upcoming twist.