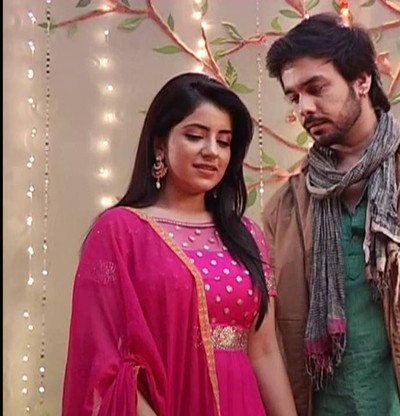 Thapki Pyaar Ki: Shankar loves Bihaan and gets jealous as Bihaan is getting engaged with Vani(Jigyasa Singh)
In the upcoming episode, the show to witness high voltage drama as Shankar loves Bihaan alot.
So she does not wants Bihaan to get engaged with Vani.
Shankar makes evil plan to kill Thapki, she puts scorpian in milk.
She wants that when Vani puts her hand in milk thens he gets bitten by the scorpian and she is not able to get engaged with Bihaan.
Bihaan's Bhabi turns Vani's saviour
But Bihaan's bhabi turns Vani's saviour and saves her from Shankar's evil plan.
Bhabib changes the milk because she thinks that something has fallen in milk.
It will be interesting to see that what will Shankar do now.
Stay tuned for the upcoming twist.