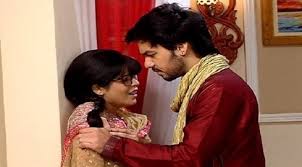 Thapki Pyar Ki: Dhruv (Ankit Bathla) seeks Aditi's help to unite Bihaan and Vani (Jigyasa Singh)
The upcoming episode of Thapki Pyar Ki will show that Vasundhara fixes Dhruv and Aditi's marriage.
Vasundhara announces to get Dhruv and Aditi married on same mandap with Vani and Bihaan.
Vani is happy for het sister Aditi and knows that Dhruv will keep Aditi happy in her life.
Dhruv wants to resolve differences amid Thapki and Bihaan, asks Vani to make sure if Bihaan got her letter.
Vani and Bihaan's differences
Vani agrees but finds the letter in Bihaan's wallet which was done by Shankar to create differences amid Vani and Bihaan.
Dhruv and Aditi now joins hand to unite Thapki and Bihaan by resolving all differences amid them.
Stay tuned for more exciting updates of the upcoming episodes.