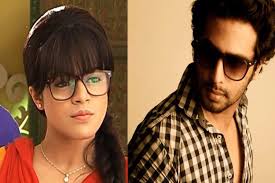 Thapki Pyar Ki: Kabir (Sehban Azim) and Bihaan turns rival getting Thapki aka Vani (Jigyasa Singh)
The upcoming episode of Thapki Pyar Ki will show major drama where Kabir has agreed to marry Vani.
Bihaan gets irked knowing this, Bihaan is angry at Kabir for accepting Vani's love proposal.
Bihaan who believes that Vani is his Thapki wants her back in his life, Kabir's presence is spoiling all.
Bihaan thus goes against Kabir and challenges him for sword fight to win Thapki.
Bihaan and Kabir's face off
Bihaan and Kabir enters into aggressive fight against each other and gets furious.
Bauji and Vasu reaches on time to stop Kabir and Bihaan, Vani shouts at them for doing this.
Stay tuned for more exciting updates of the upcoming episodes.