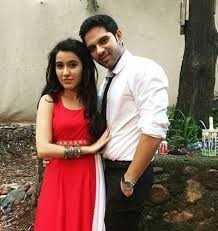 Thapki Pyaar Ki: Dhruv finally proposed Aditi and she happily accepts his proposal
In the upcoming episode, the show to witness high voltage drama as Aditi has already confessed her feelings for Dhruv.
Aditi loves Dhruv a lot and today finally Dhruv has also realized that he loves Aditi so he proposes her.
Aditi gets happy and accepts his proposal and hugs him happily.
Bihaan takes Vani for dinner date
On the other hand Bihaan wants to take Vani on dinner date.
Shankar loves Bihaan and she does not wants him to get married with Bihaan.
It will be interesting to see that what will happen Shankar do now.
Stay tuned for the upcoming twist.