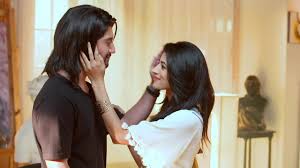 Ishqbaaz: Omkara (Kunal Jaisingh) bursts out at Riddhima (Shireena Sambyal) for supporting Tej's evilness
The upcoming episode of Ishqbaaz will show some high voltage drama in Oberoi mansion during Diwali celebrations.
Riddhima has returned Omkara's life after drug accident, Omkara thanks Riddhima for being back to him.
Omkara, Rudra and Shivaay are happy that all brothers are safe and with each other at every point of time.
Riddhima couriers some papers to Omkara to get them signed by Omkara, Omkara reluctantly signs them without reading.
Omkara goes against Tej
On Diwali day Omkara finds that those papers were property papers which Riddhima has got signed by him.
The legal papers mentions that Omkara is whole sole bearer of 50 % shares of Oberoi industries.
Omkara is shocked knowing that and bursts out at Riddhima for trying to betray him and helping Tej Oberoi.
Stay tuned for more exciting updates of the upcoming episodes.