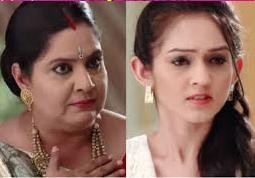 Saath Nibhana Saathiya: Meera and Vidya feels that Gaura has entered the house with evil intentions
In the upcoming episode, Shravan brings Gaura home as she has got injured and she is very weak physically.
Everyone gets shocked to see her and does not wants her to stay in the house.
But then seeing her helpless condition they get ready to let her stay in the house.
Vidya asks Shravan to drop Gaura in his farmhouse once she gets fine.
Shravan agrees to take Gaura to farmhouse when Gaura gets fine
So Shravan agrees to it and says that he will takes her to the farmhouse when she will get fine.
Vidya gets happy but Meera knows Gaura really well, she knows that Gaura is physicaly weak so she cannot do anything.
But then she knows that she is very clever and her mind never stops working.
Stay tuned for the upcoming twist.