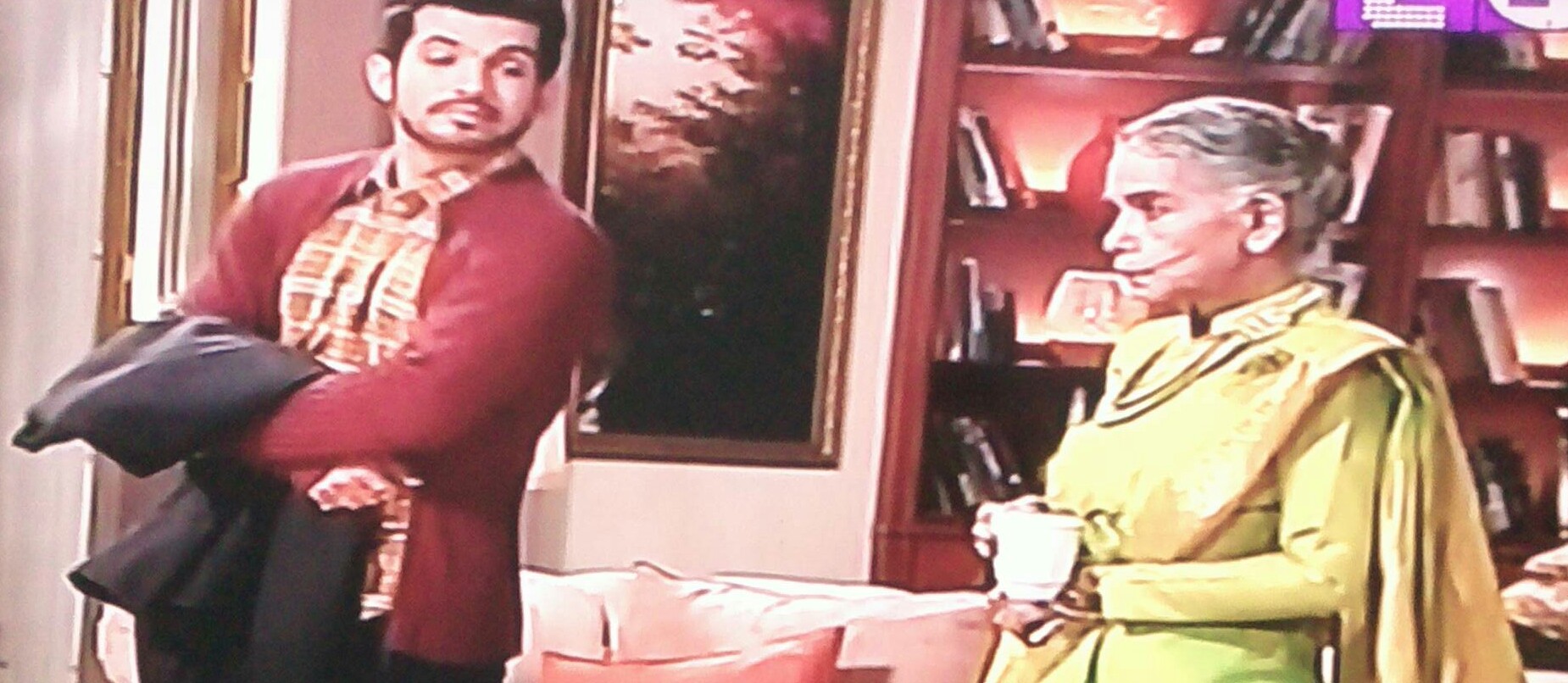 Pardes Mein Hai Mera Dil: Raghav (Arjun Bijlani) hides about Veer's contract marriage offer from Dadi (Surekha Sikri)
The upcoming episode of Pardes Mein Hai Mera Dil will show that Raghav organizes date for Naina and Veer.
Dadi wants Naina and Veer to understand each other before marriage, Raghav follows Dadi's wish and thus organizes date.
Dadi is happy that Veer agreed to meet Naina, but Veer had some other plans to meet Naina.
Veer puts forth the deal of contract marriage, Naina who believes that marriages are made in heaven and are pure gets hurt with it.
Raghav talks to Veer about Naina
Raghav consoles Naina and promises to talk to Veer about it, Raghav reaches home where Dadi is eager to know about date.
Dadi was not talking to Raghav and thus can't asks him but Raghav kniws Dadi's curiosity and thus indirectly informs her.
Raghav tells lie about Veer and Naina's date to make Dadi happy and also gets successful.
Stay tuned for more exciting updates of the upcoming episodes.