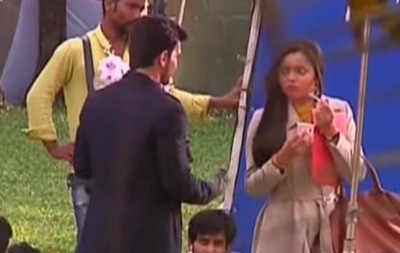 Prades Mein Hai Mera Dil: Raghav worried as Veer can get arrested in Chanchal's accident case
In the upcoming episode, Veer has hit Chanchal with his car in drunken state.
Veer's family reaches hospital and Chanchal's family also reaches hospital.
Doctor informs that Chanchal and her baby are fine so Naina gets reliefed.
Raghav gets shocked seeing Naina
Veer's family gets worried as Veer can get arrested in accident case and Naina's brother is ready to file case against him.
Raghav reaches there so that he can make compromise between noth the families just then he sees Naina and gets shocked.
Later Naina saves Veer from getting arrested as she stops her brother from filing case against him.
Stay tuned for the upcoming twist.