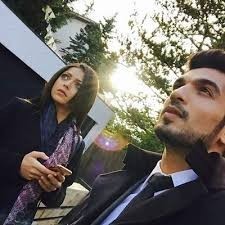 Pardes Mein Hai Mera Dil: Raghav advices Naina (Drashti Dhami) for seeking revenge from Amit for betraying her
In the upcoming episode, the show to witness high voltage drama as Raghav comes to the restaurant for meeting Sanjana.
Naina comes to the same place for meeting Amit, they get shocked seeing each other.
They start talking to each other just then Naina sees Amit and she gets happy.
Naina goes to meet Amit but then she sees him with other girl.
Naina shattered seeing Amit with other girl
Naina gets shocked as well as shattered, Raghav consoles her.
Raghav advices Naina that she should teach a lesson to Amit for breaking her heart.
So then Naina decides to teach Amit a lesson for betraying her and playing with her feelings.
Stay tuned for the upcoming twist.