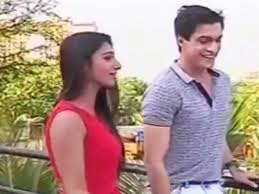 The upcoming episode of Yeh Rishta Kya Kehlata Hai is up for major revealition where Kartik's real identity gets revealed before Singhania's.
Family members are shocked knowing this that Kartik is son of big business tycoon Manish Goenka, Kartik had kept his identity hidden from them.
Kartik hadn't told Singhania family and Naira about it, Naitik and Naira both are shocked knowing truth.
Naira tries to find truth and confronts Kartik, while Kartik refuses to talk about the same at the moment.
Naira tries to help Kartik
Naira understands Kartik's pain and gives some time to Kartik, while Naira asks Keerthi about it.
Keerthi and Naira will thus join hands to unite Kartik with his parente by clearing all misunderstandings amid them.
Stay tuned for more exciting updates of the upcoming episodes.