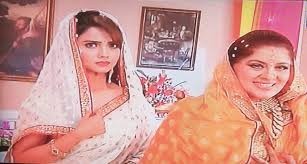 Naagin 2: Shesha gets angry as Yamini blames her for killing Vikrant
In the upcoming episode, Yamini thinks that Shesha has killed Vikrant.
So she blames Shesha for doing all this and then behaving as if she has not done anything.
Shesha gets angry and says that Yamini has gone mad as she has not done anything still she keeps blaming her.
Shesha and Yamini nok-jhok begins regarding this matter.
Yamini try to hide Shivanya's killer from Shivangi
Just then the rea culprit who killed Shivangi's mother enter their room wearing mask.
They gets shocked to see him and asks him to go from there.
Yamini says to Shesha that Shiavngi should not see him at any cost else she will get to know evertyhing.
It will be interesting to see that who is the real killer.
Stay tuned for the upcoming twist.