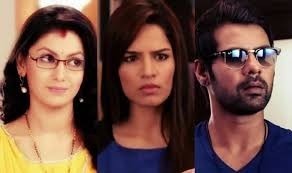 Kumkum Bhagya: Abhi(Shabbir Ahluwalia)-Pragya (Sriti Jha) decides for taking revenge from Aliya
In the upcoming episode, Abhi and Pragya returns Mehra house post Pragya's kidnapping drama.
Aliya gets nervous as she will get to know that Abhi has retained his memory.
Aliya will think to save herself and put all the blame on Tanu.
Tanu gets shocked as Aliya blames her for kidnapping Pragya.
Aliya blames Tanu for Pragya's kidnapping
Abhi will hear all this but he and Pragya knows that Aliya was the real master mind behind all this.
Abhi and Pragya will now decide to take revenge from Aliya, Tanu and Nikhil.
It will be interesting to see that what will Aliya and Tanu do now.
Stay tuned for the upcoming twist.