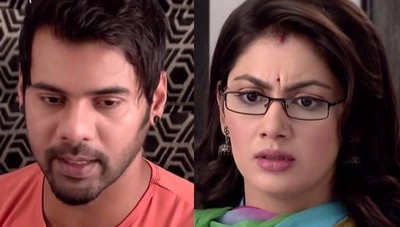 Kumkum Bhagya: Abhi misses Pragya (Sriti Jha) seeing her earring and recalls moments spent with Pragya
In the upcoming episode, the show to witness high voltage drama as Abhi feels that Pragya is important in his life.
So he comes to Pragya's house for talking to her but then he does not sees Pragya.
Abhi gets shocked as he does not founds Pragya neither he finds her family in the house.
Abhi gets upset as he does not understands that where has Pragya gone.
Daadi gets worried as Pragya leaves home
Then Abhi calls Daadi and informs her that there is no one in Pragya's house.
Daadi also gets worried so then Abhi consoles her and asks her to relax.
Abhi sees Pragya's earing and recalls moments spent with her.
It will be interesting to see that what will Abhi do now.
Stay tuned for the upcoming twist.